Hard- & Software
Projektierung und Entwicklung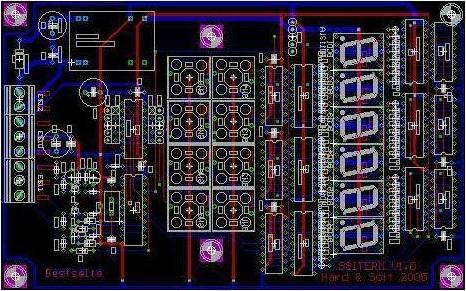 Support for older machines
Services

Initially ask for a revision of your (old) machine. Your machine and existing documentation will be checked and you will get a catalogue of measures mainly to be taken, to quickly respond to critical failures. A revision reveals even the potentials of your machine.
Maschine types / Hardware
Mech. & electr. Spare parts
Technical support is available for machines of the following manufacturers:

Company RENOVA Plastikmaschinen GmbH
Company LEMO Maschinenbau GmbH
Company STIEGLER.

Other manufacturers on request.

Supported automation hardware:

Servo regulators SX-1, AX-2, PMC-2 of ELAU AG,
CPUs of the S5-series of SIEMENS AG,
Control devices and servodrives,
series 2003, 2005, ACOPOS of B&R,
Velocity regulators AXODYN of ABB,
Control devices FPS 2 and FPS 3 of KML Elektronik GmbH,
Control devices PASE-E of Jetter AG

Further control components on request.
Mechanical spare parts - even older ones - can be got if necessary. In the case that no original parts are available, it is possible to manufacture them.

Faulty control electronics can often be replaced or older faulty electronics can be repaired in most cases. If neither a procurement as a substitute nor a repair succeeds, modern electronic components will be employed. The software is to be adapted accordingly.

In general control programmes should be archived. Depending on the PLC system programmes can be uploaded from the control device and being archived afterwards. We strongly recommend this procedure for precaution!

In case of a total loss of a control programme - e.g. due to data corruption, exhausted backup battery etc. - it is possible, to research in appropriate archives and to restore the programme of the control device. However you should not run into this difficulty, but you better make provisions!